ClockworkPI DevTerm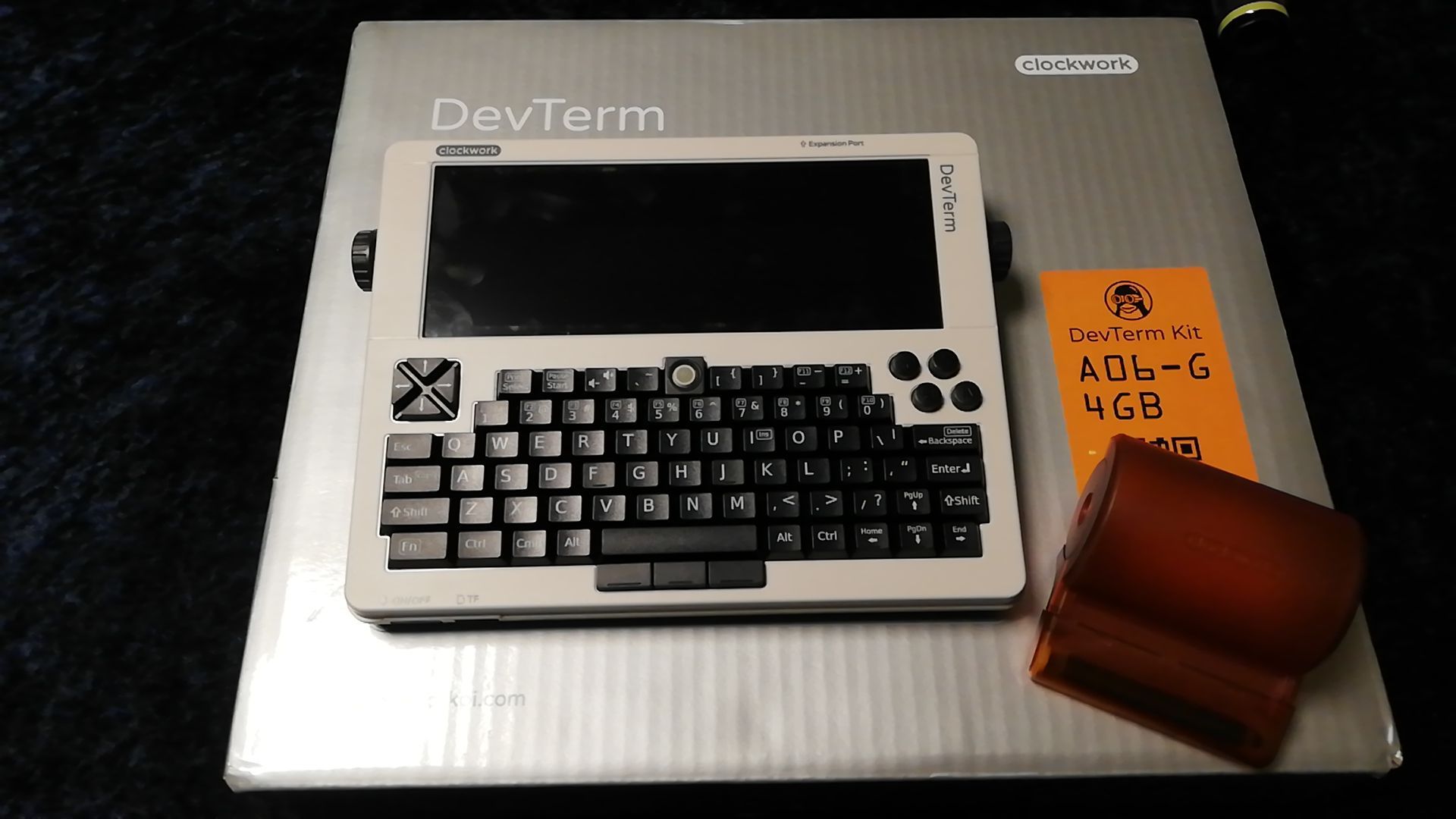 The Clockwork development team was kind enough to ship out a couple of dev units for the Manjaro ARM team and I was lucky enough to get one.
The DevTerm is an rk3399 based small formfactor computer with a screen and keyboard. It has 4 GB of RAM and built in wifi and bluetooth, 2 USB-A ports, 1 USB-C port for power, 3,5 mm audio jack and a micro-HDMI port. It also works with battery power and takes 2x 18650 batteries.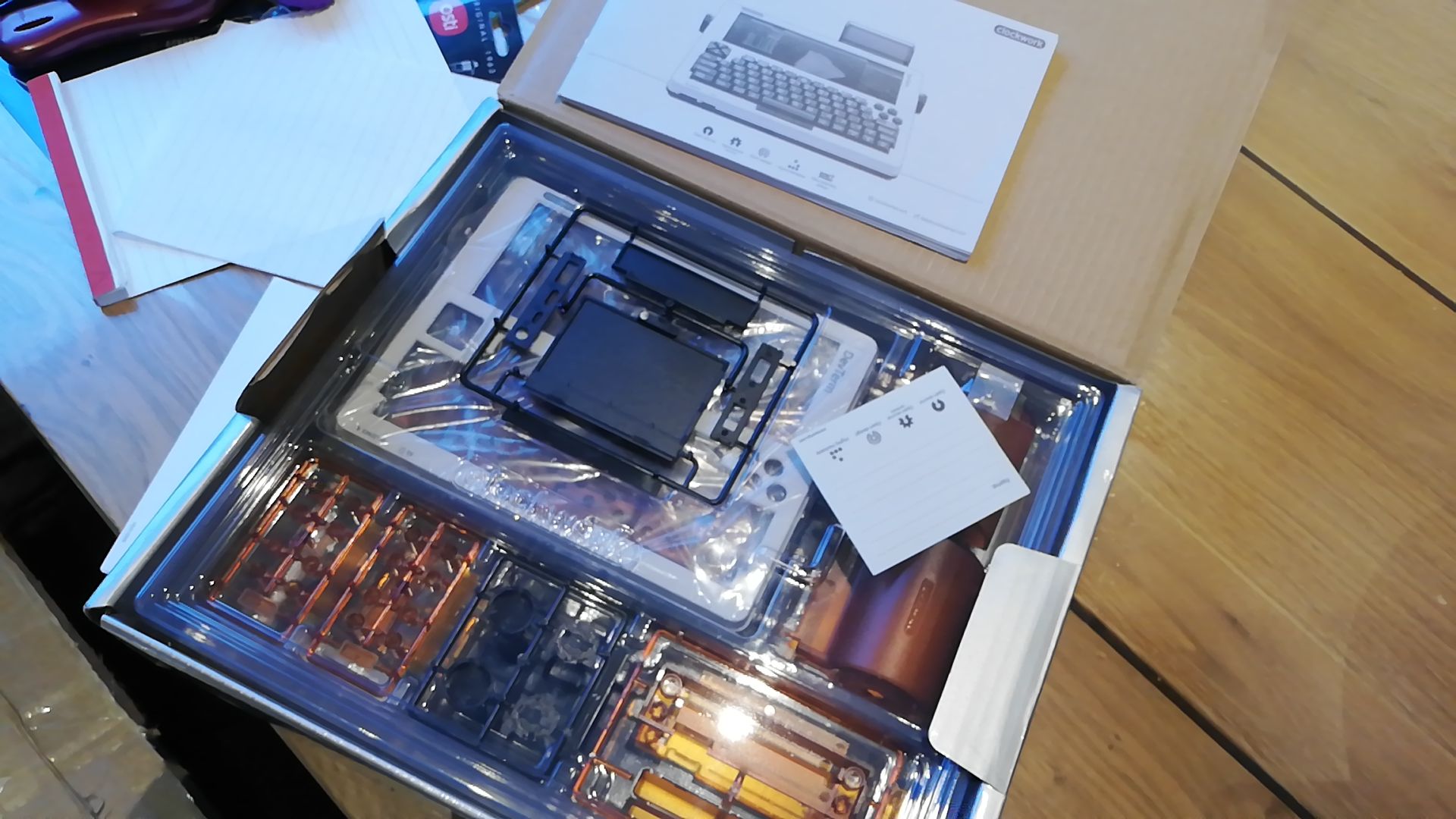 It comes as a DYI (Do It Yourself) kit and an 80 page assembly manual. It took me about 2 hours to assemble (with minimal assembly experience) and it's a pretty sturdy device, even though it's made of mostly plastic.
The main device in this is the Compute Module. It gets mounted in a baseboard and also has an extension board to get some ports on the other side of the device. The Compute Module is made by Clockwork, but the manual says it also supports the Raspberry Pi Compute Module 3. So it's kind of versatile.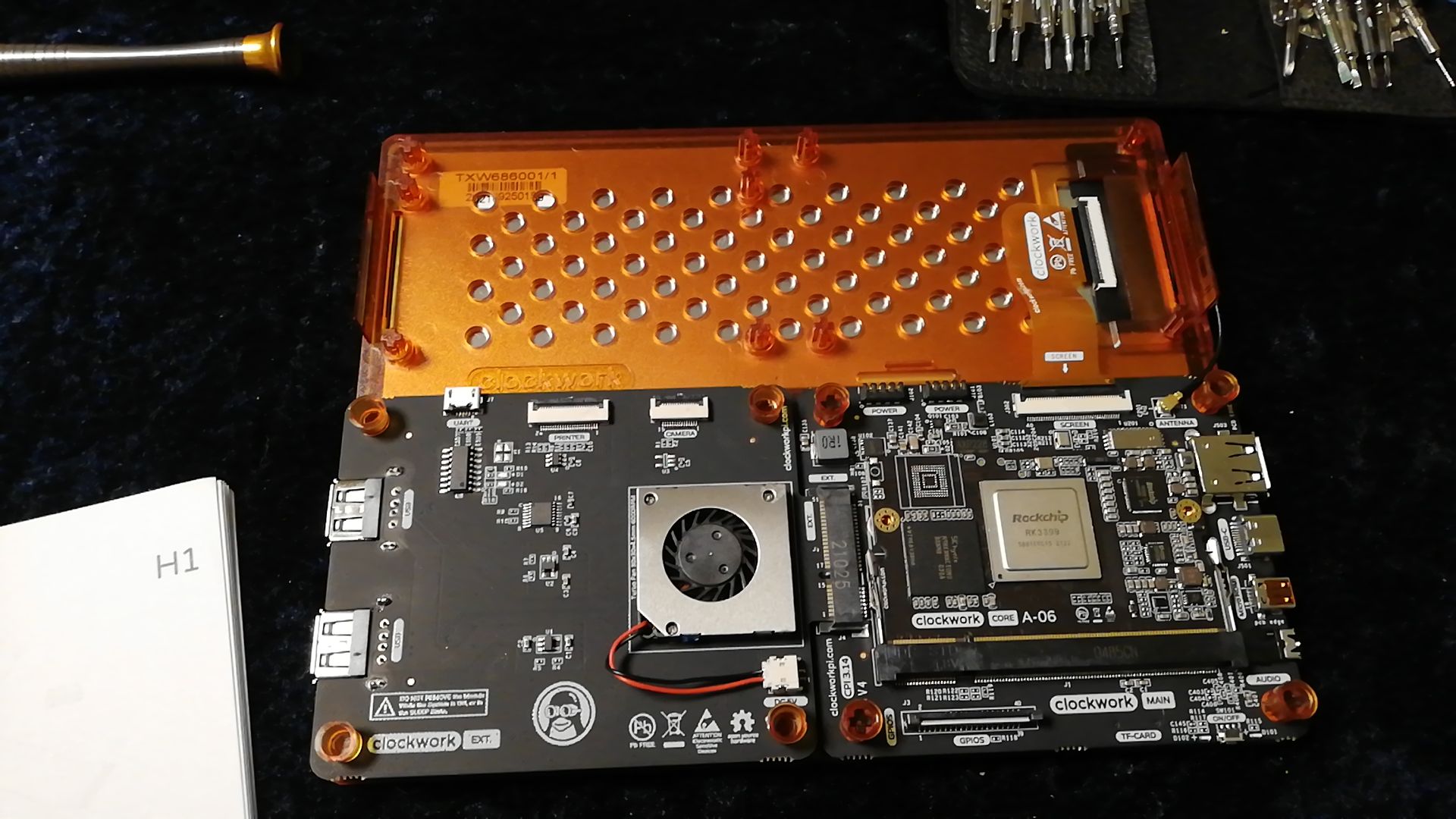 The screen is an ultra-wide 6.8 inch IPS 1280x480 resolution screen at 16:6 ratio. It's not touch, but it is a really great screen to look at.
The package comes with a 16 GB SD card, which has ClockworkOS (Armbian XFCE based) installed by default.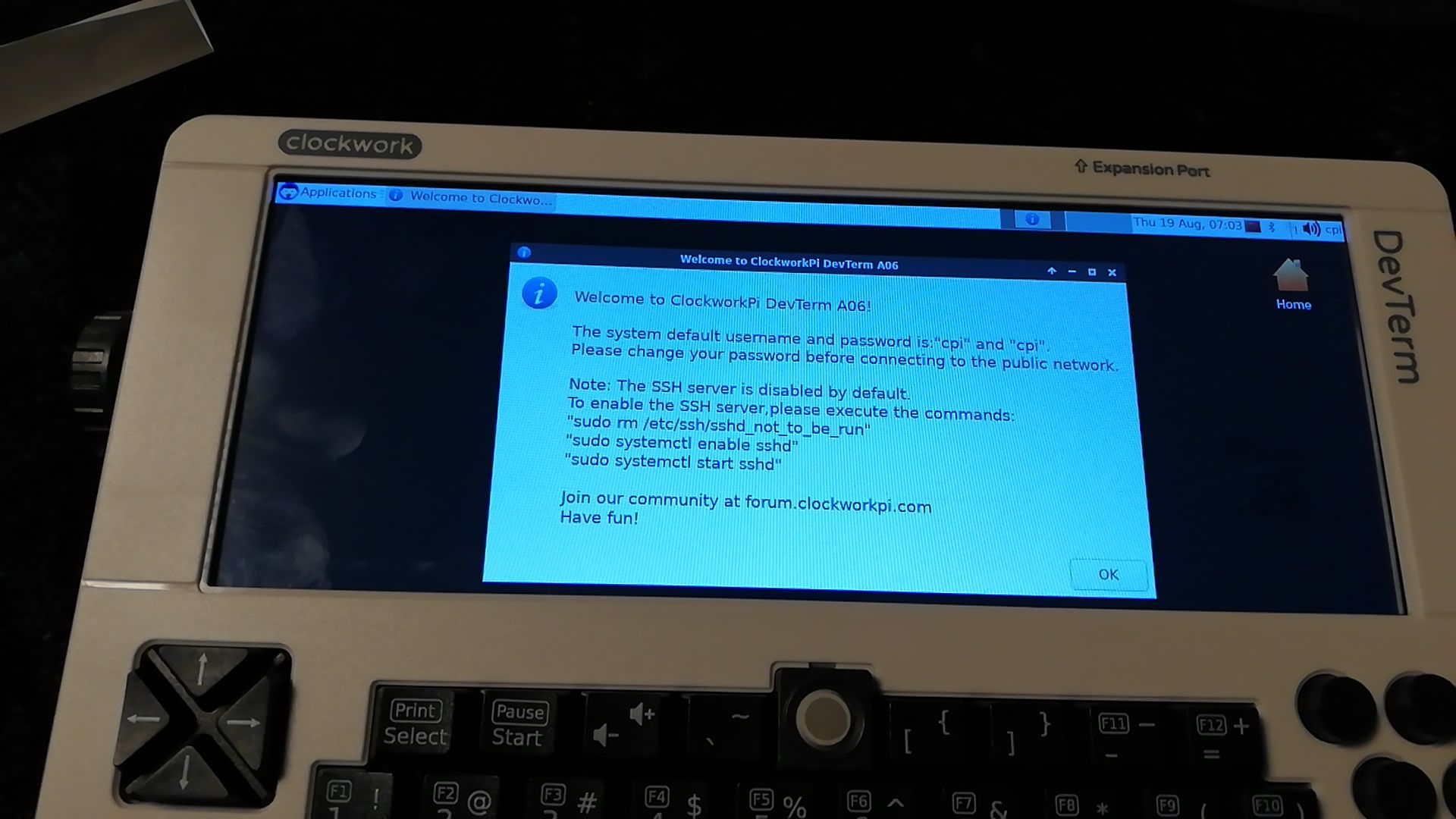 It runs really well, but the keyboard and nipple cursor controls are a little weird, which needs some time to get used to.
We of course are working on getting Manjaro ARM to run on this device and you can find our Dev builds here.