Moesgaard Viking Days 2022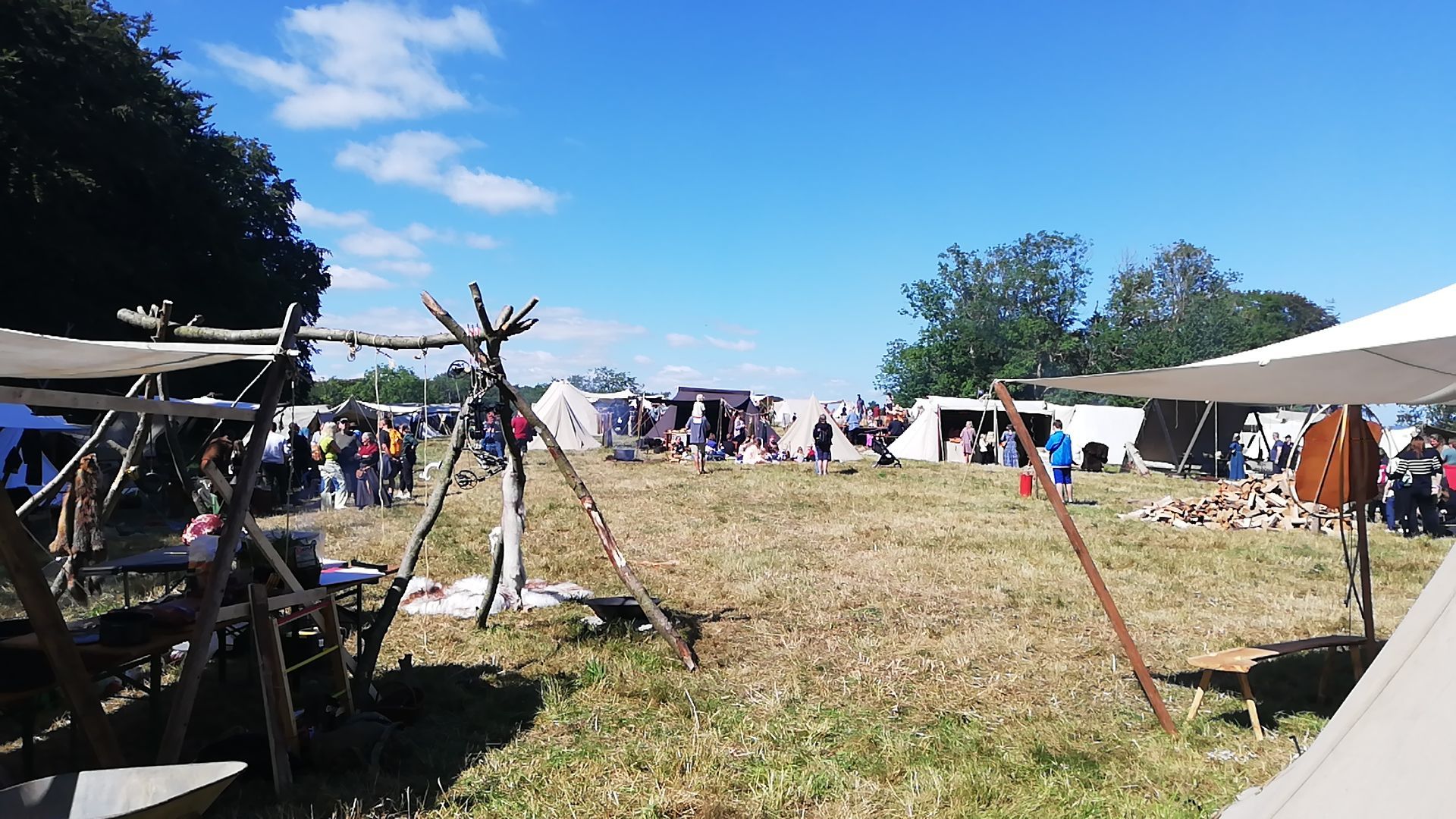 The family and I had the pleasure of being asked to join the Moesgaard Viking Market this year, so we packed up our new family tent, bed and other viking stuff and headed out to Moesgaard on Wednesday the 27th of July.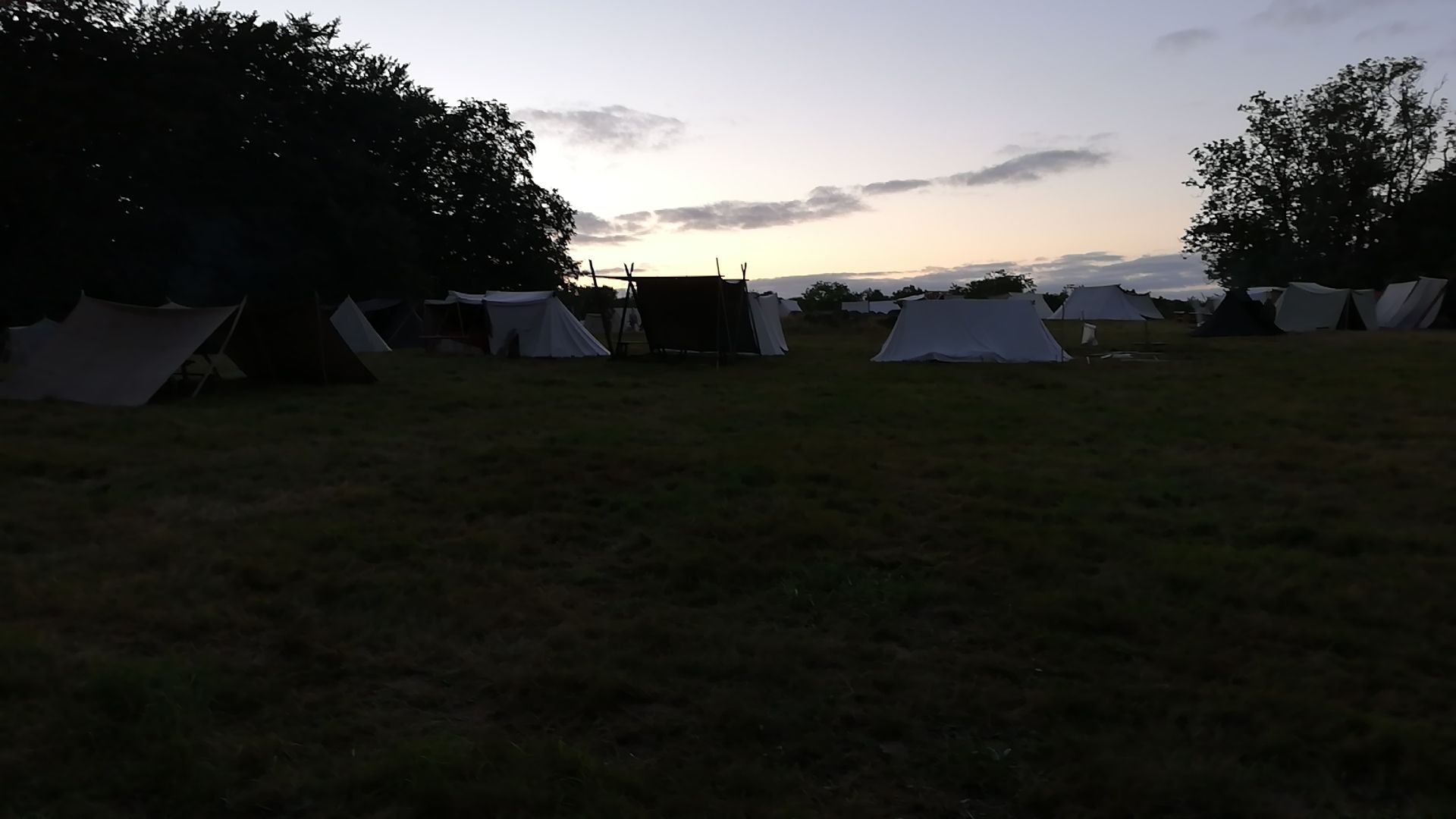 The market was open for tourists from Thursday the 28th through Sunday the 31st, 10 AM to 5 PM each day. During these hours we are expected to be as close to real vikings as possible. Meaning no phones (except for the add picture here and there), no modern snacks, no modern stuff in general. There was no power available to the tents. Imagine living without power for 4 days. Could you do it?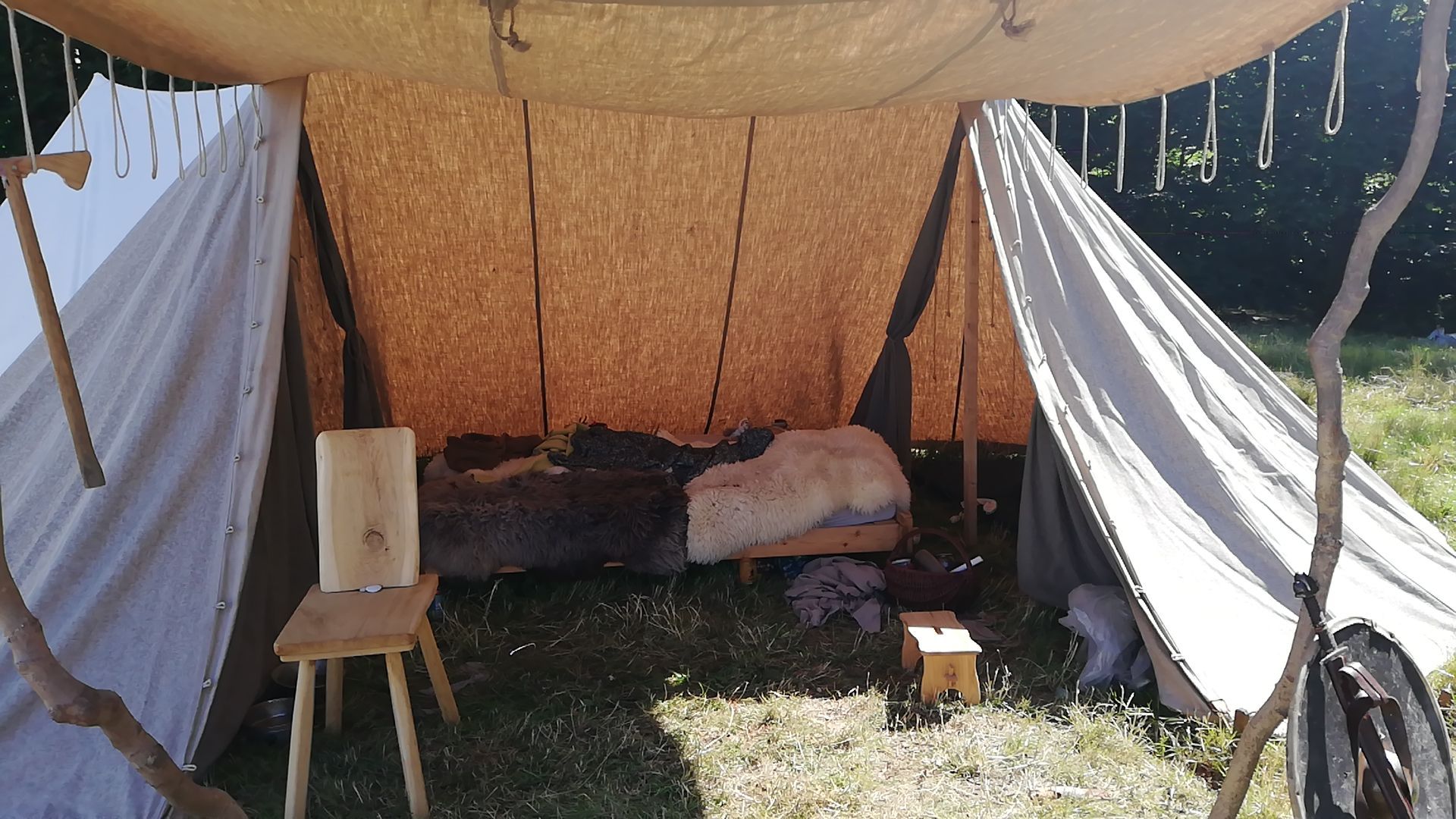 We did the best we can and we had a blast. Our main objective at this market was to provide information and show people how to skin and cook animals that had been hunted. We were tasked to do this together with our "neighbors", which was a modern day hunting stand. They had a modern day hunter come in with an animal, was usually a deer, they would skin it and we would cook it into different meals each day.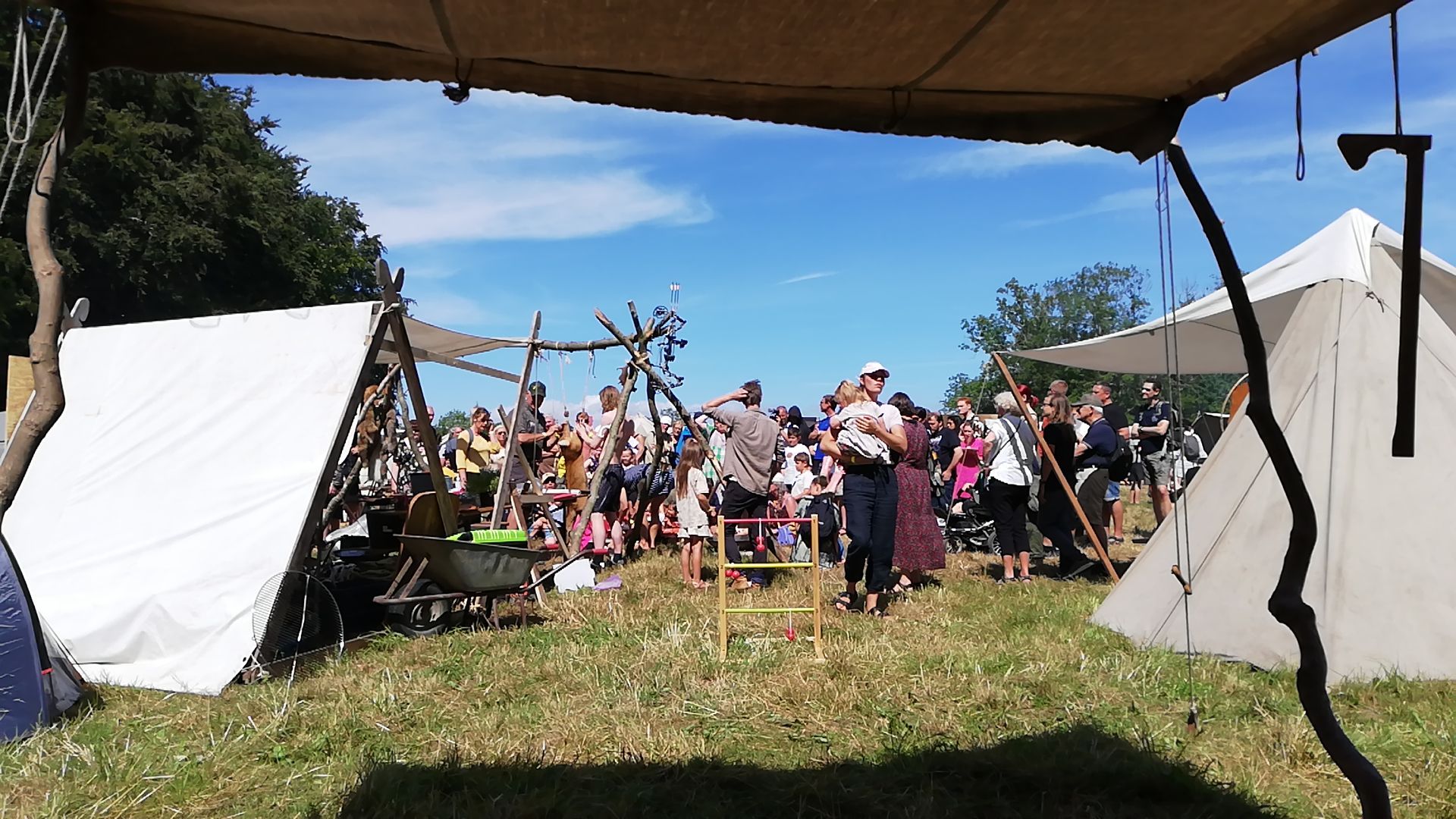 We also did some birds and fish, which our daughter Iris helped prepare. This also drew quite the crowd.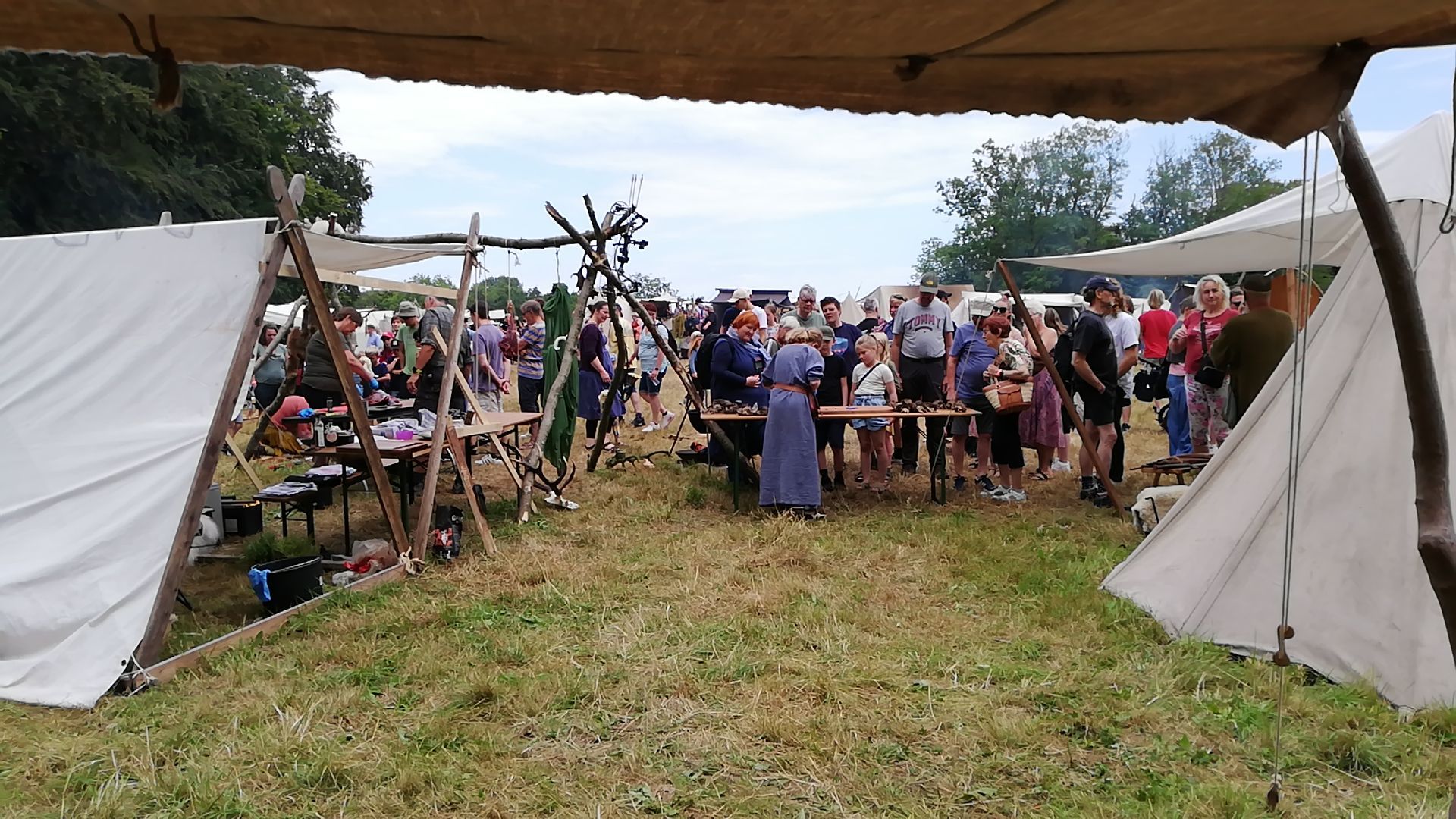 The market it self was quite popular, we heard that about 2500 people visited each day and that our "cooking corner" was one of the most popular areas.
This was a great experience and if we are asked to come back next year, we will most likely do it. Now we know how to get there, what to expect and what we are still missing. Like a small camp fire would be nice for warmth and light at night.
The Area
The Moesgaard area itself is really breathtaking. The grounds are part of the Moesgaard Museum and stretched a couple of kilometers down to the beach. To get to the grounds you need to drive through thick forest with bogs and really small roads/paths.
So here are some pictures I took while I was out walking some of the days.